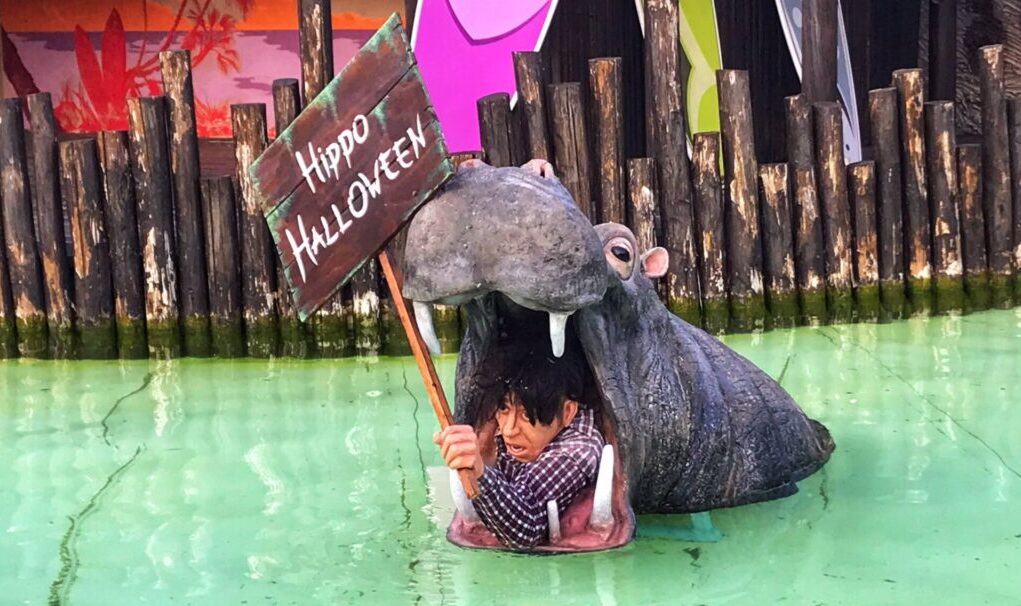 The virus, the Spartans and the sexy zombies
Halloween is that time of the year where you scare trick-or–tricksters by having your dog run at them while barking, hungry for flesh and cuddles, and where you hit equally hard Netflix and the local candy shop. This one however saw the land being ravaged by a hideous monster, whose only purpose in existence is to make life miserable while its minions enforce its vile rule one edict at a time. Something that not even Hocus Pocus nor the latest Adam Sandler's movie could help against (and yeah, it was an ok movie). Obviously, we are talking about Boredom, assisted by inhuman creatures who occupy a few big, governmental palaces in Rome.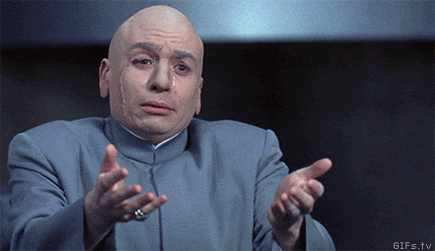 Italian politicians, in fact, started already to promise that a new lockdown would be absolutely excluded ("you can trust us! 😉 " ), so we interpreted such news in the only right way: a new lockdown was actually imminent.
Our last train toward adventure was already taking off so, as per our style, we quickly packed our stuff and jumped in right before the doors could close behind us. Take that, Boredom!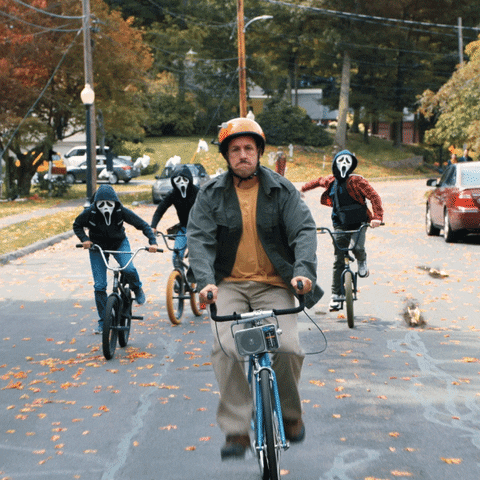 The other Zombieland
We started our trip with a visit to Gardaland, the biggest amusement park in Italy, to check out their special Halloween event and sure enough, Bea was jumped by a murderous clown armed with firecrackers and such a loving, charming smile. Not as charming as the male zombie pole dancer at the night show though, she claims. The heavily reduced crowd was managed by the non-zombie working staff with a new queue-checking app, mandatory almost even to go to the toilet, plus social distancing and an ocean of hand sanitizer. At the very least, the pandemic wiped out those nasty 2-3 hours of waiting for every single ride, which we took as a good omen.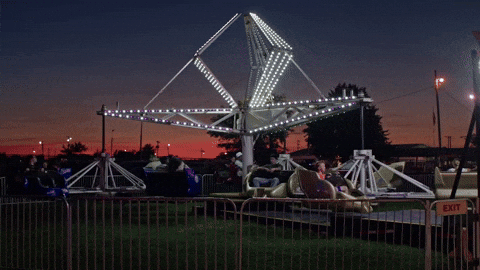 And so did our lovely mascotte, Oblivion Charlie, who could finally visit its home after such a long time. Five Halloweens ago, in fact, Luca could not know that he was not just winning somehow a stuffed animal, nor a lucky charm, but an inseparable part of a great adventure around the world. Which got chopped by a goddam pandemic. Bummer.
Dining in hell, repeatedly
Then it was the turn of the Spartan Race, also known as "what the hell was I thinking", "why am I wet again" and "I want my mamma". After some lovely hike around the lakes and parks of the Piemonte region (rigorously tourists-free) and many confirmations by the heroic group of organizers, we embarked on a three days-long volunteering session for the event in Maggiora.

Many races got previously canceled because were considered health hazards, so the Spartan team, in order to meet the (then) new health protocols and bring the event to reality, had to really revolutionize the festival and race structure, stripping all non-fundamental stands and enforcing minimal contact and maximum sanitization rules. Most importantly, there would be no more burger and beer celebration for the survivors.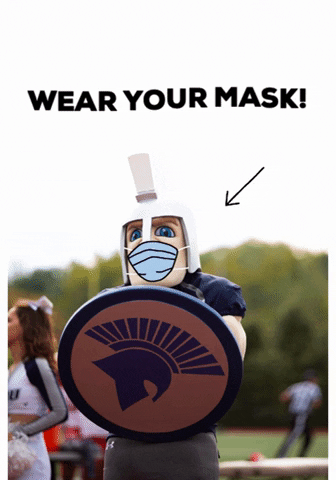 All of this (including the absence of beer, we suspect), in addition to the climate of fear fueled by each and every news agency would, unfortunately but predictably, sensibly reduce the number of participants to an event that would normally count attendants by the thousand. But where there is a crisis, opportunity often lies as well.

In fact, on day two, due to the underwhelming amount of work at the registration desk and the daunting void of racers at each and every "wave" (a group of athletes starting at the same time), Luca could reach the big boss, ask to be signed up for the first wave after the end of his shift and, to his surprise, he was registered right away! After all the bitter disappointments and money lost between Vietnam, Japan and Italy, finally, he could run his 5+ kilometers of obstacles, mud, mountains, ice-cold water and looooots of pain.
Who knew that not working out properly for almost a year would lead to so much fatigue?
No good endings
Then the third day of volunteering started, with an even more reduced amount of brave athletes. Activity was so slow that the day was spent mostly chit-chatting with the other volunteers and gnawing away the enormous surplus of food destined to the few Spartans who could cut the finish line.
To conclude such an event, a couple of hours before the final closure, we got to know the latest news: with the new decree of the Prime Minister, the current halt to all "sports based on contact" got extended to each and every competition or sport which was not, so to say, -that- relevant to the culture or economy of Italy. In other words, had this new commandment been published one or two days earlier, there would not have been any race at all. Talking about catching the final train!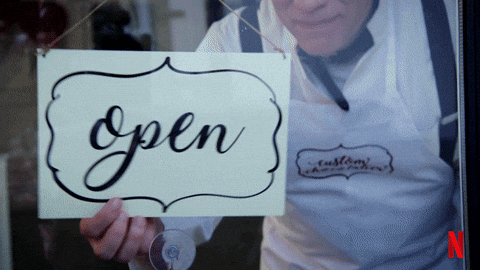 And sure enough, the next one in line was Gardaland, which shut its gates the very next day, donating us the feeling that, yet again, we were able to seize a final opportunity, to get on the last ride of the day.
Finally, with our bags filled with Spartan memorabilia, we hit the road back to Toscana, with a mandatory sushi-based lunch as a celebration for the recent ordeal. Luca had to comment that it was one of the most difficult and painful meals of his entire life.
Just like that, with our bellies full of sushi and Luca's muscles full of pain, our little Halloween escape was sadly over. As tired spectators we could witness the progressive, almost complete paralysis of the country, occasionally checking with a tad of jealousy (and a bit of concern) about new events being held somewhere around Central Europe, so far and yet so close. Here, instead, local lockdowns are now being enforced across the peninsula, activities are shut down before sunset, in certain areas you cannot even circulate without a valid reason, and no, going to an adventure does not qualify as one. Even worse, we are still dealing with Beata's legal registration in Italy, despite having started the procedure months ago.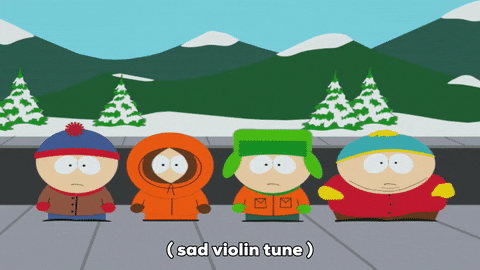 But at least, some good news
Recently, we had a little chat with the leader of the organizers at the Spartan Race. None of the staff nor the volunteers got Covid after the event, despite the inevitable proximity with hundreds of people. A tangible proof that putting a great deal of attention to preventing measures is the best medicine against the pandemic. We can only hope that their example is going to be taken as a model for the future, since this situation has no end in sight and not many people would be happy with a total, continued shutdown of all countries.
Stay safe and stay…alive!